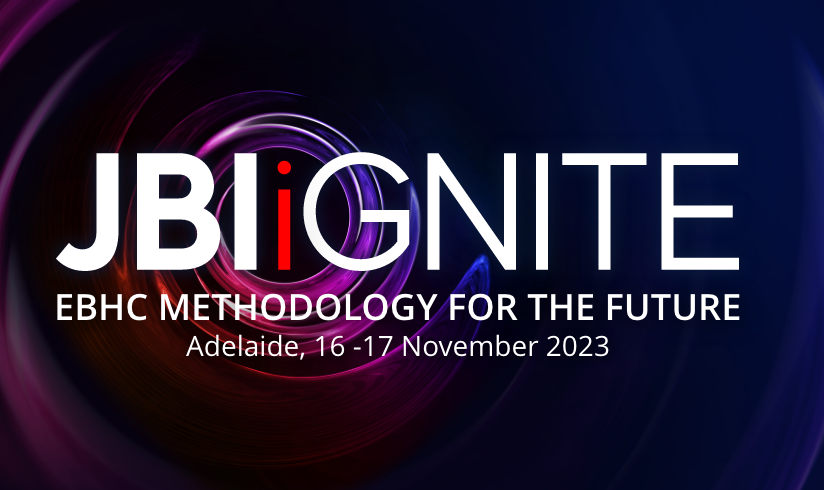 ATTEND
REGISTER / EVENTBRITE
JBI iGNITE will be held in Adelaide, South Australia, at the National Wine Centre
South Australia is the heart of Australian wine, producing most of the nation's wine and home to some of the oldest vines in the world, so it is fitting that the National Wine Centre of Australia is located in Adelaide!
Getting around
Adelaide, a city within a park, is a planned city with grid-like streets. Separating the parklands from the square-mile CBD on all sides are the 'Terraces': North Terrace, South Terrace, East Terrace, and West Terrace. The National Wine Centre is located on North Terrace.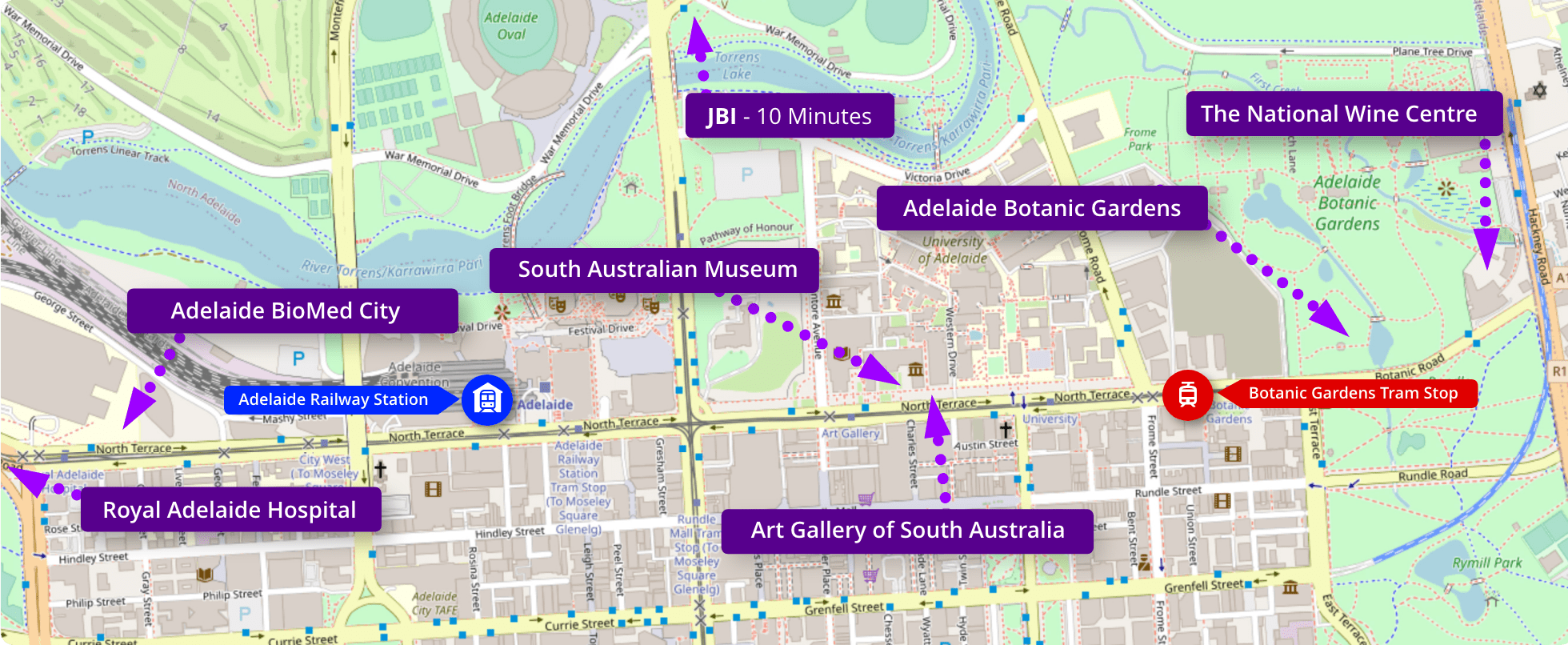 Stroll along North Terrace, Adelaide's cultural boulevard
From the National Wine Centre, visit the adjacent Adelaide Botanic Gardens for the beauty, tranquillity, and architecture. The beautiful glass Palm House may be the last remaining of its kind in the world, and the striking Bicentennial Conservatory is also worth a visit.
The Art Gallery of South Australia is a short stroll along North Terrace from the Adelaide Botanic Gardens, and is at the heart of Adelaide's cultural boulevard.
Just next to the Art Gallery is the South Australian Museum, which is home to the most comprehensive collection of Australian Aboriginal cultural material in the world. Neighbours to the South Australian Museum are the State Library of South Australia and Migration Museum.
Further along North Terrace is the Adelaide BioMed City, the health innovation and translation district. The Adelaide BioMed City is home to the third most expensive building in the world and the largest building in Australia, the state-of-the-art Royal Adelaide Hospital. A free tram runs along North Terrace from the Botanic Gardens tram stop to the Royal Adelaide Hospital
Things to see and do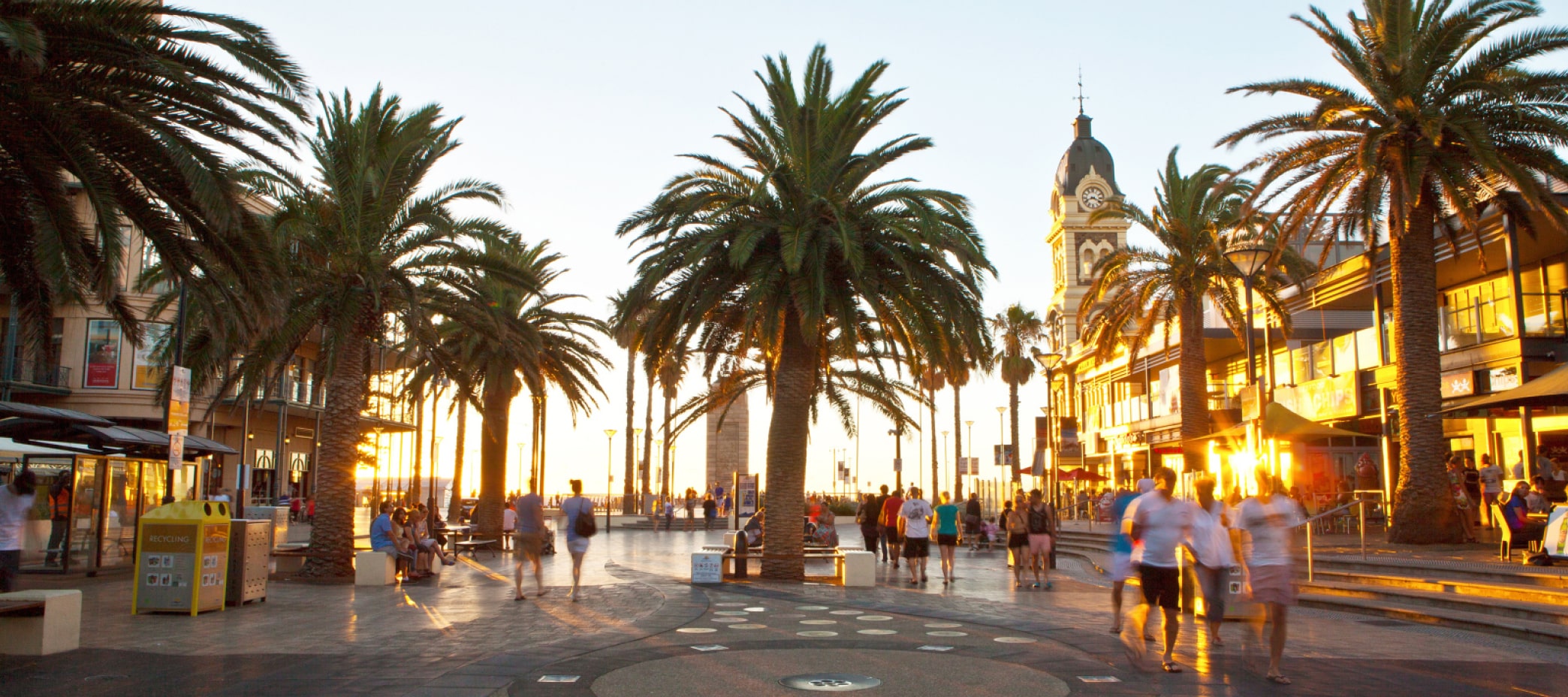 Catch a tram to catch a sunset
Unwind at the end of the day at the beach. Catch the Glenelg tram for a 20 ride and watch the sun set over the ocean.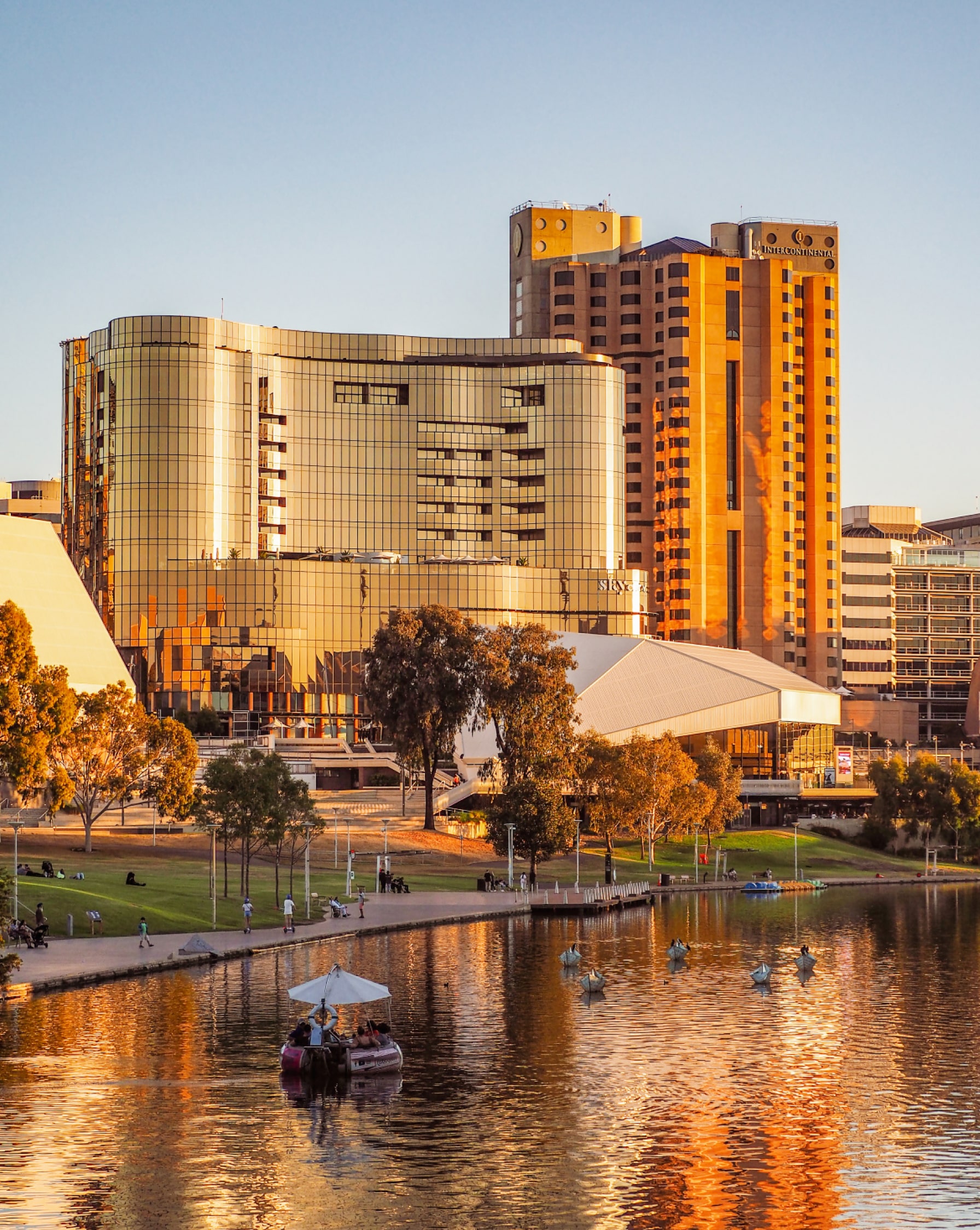 Relax on the riverbank
Relax with a view, or enjoy a leisurely cruise on Popeye, have a BBQ on a buoy, or go for a segway or paddle on a Captain Jolley's paddleboat
Visit Tandanya National Aboriginal Cultural Institute
Tandanya is Australia's oldest Aboriginal-owned and managed multi-arts centre. It is a 10 minute walk from the National Wine Centre.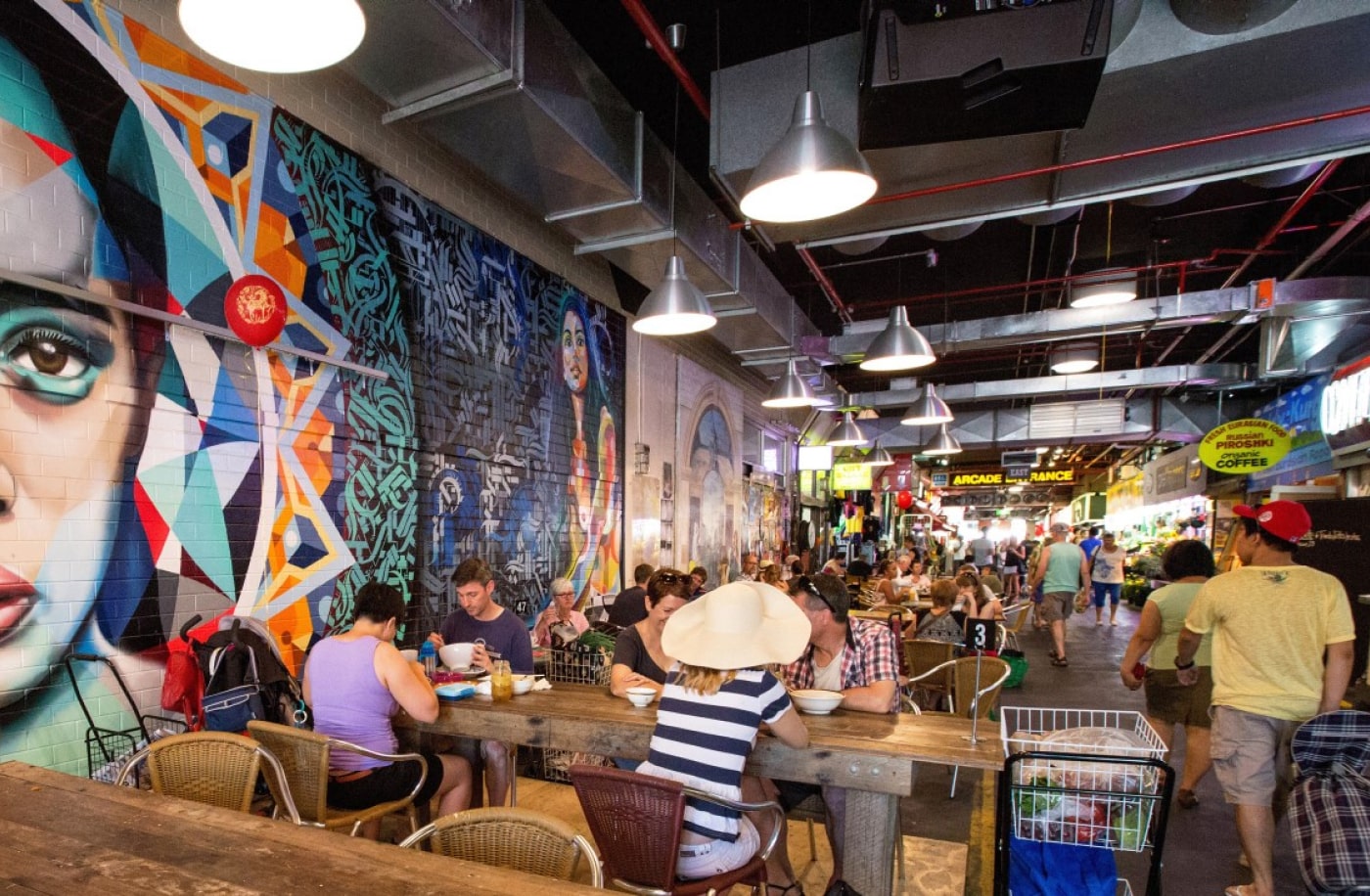 Adelaide Central Market: Do as the locals do
The locals love Adelaide Central Market, shopping here for produce from all over South Australia and enjoying a bite to eat.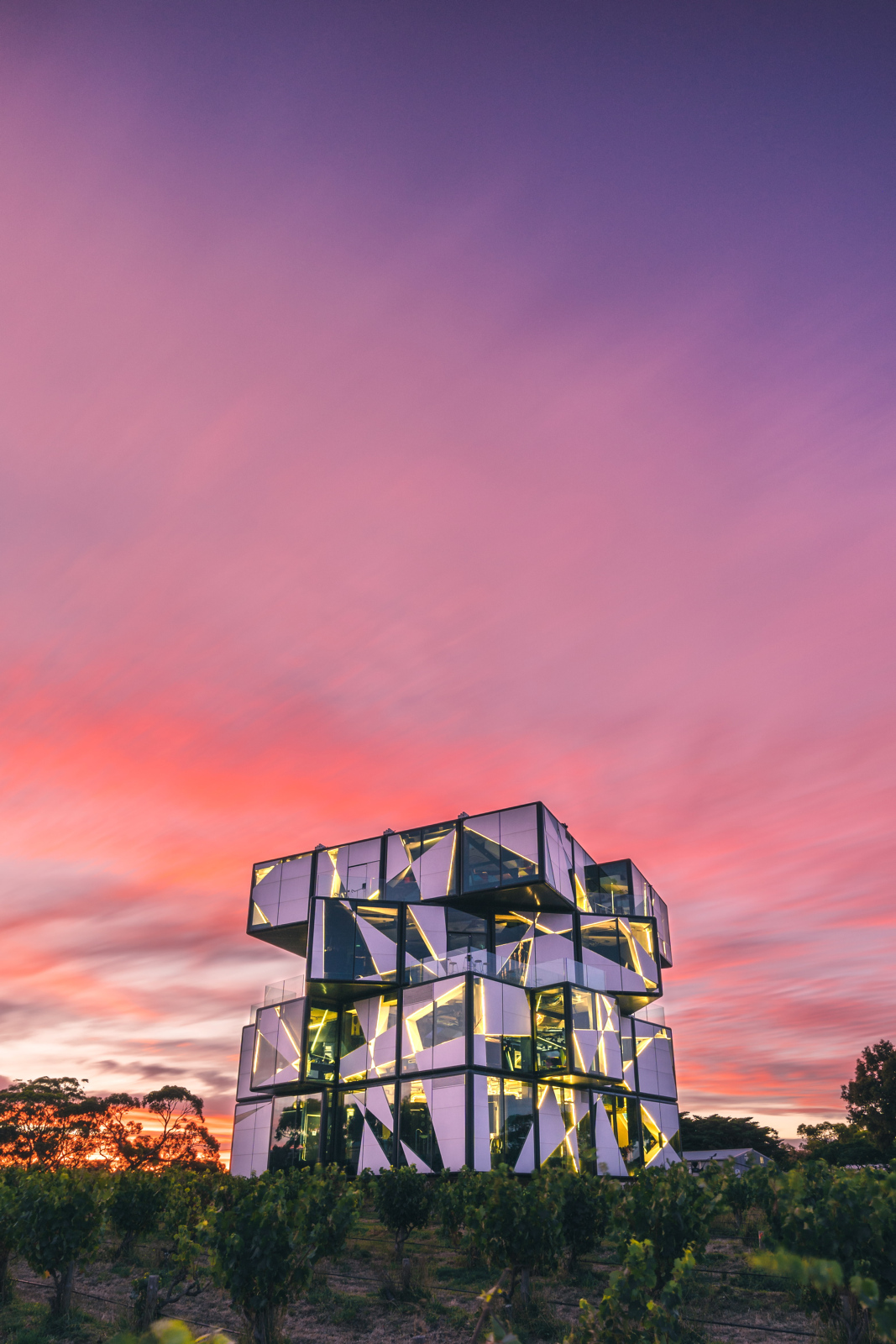 Spend a day at a world-famous wine region
Explore McLaren Vale, Barossa Valley or the Adelaide Hills wine regions, all easily accessible from the CBD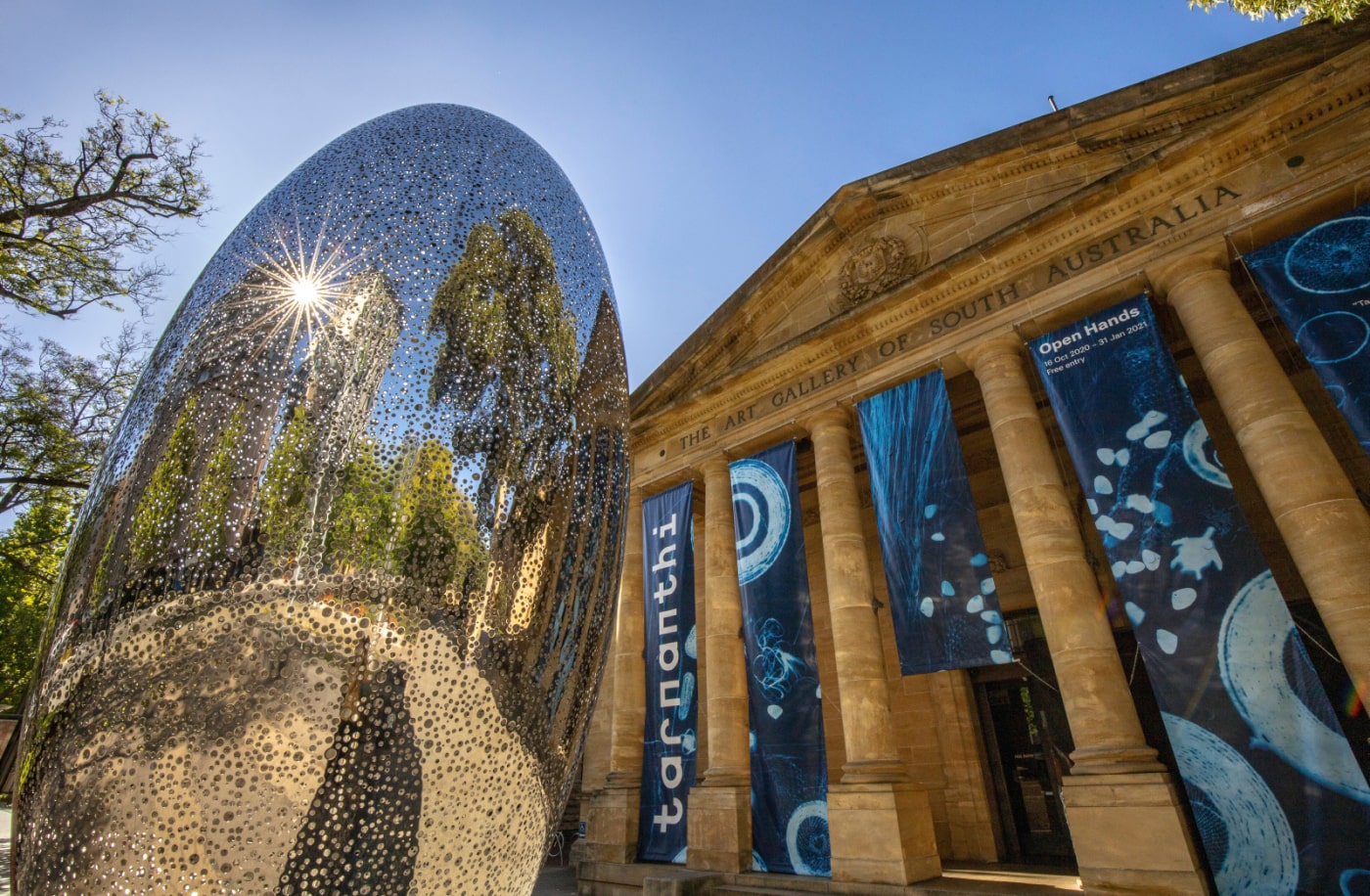 Art Gallery of South Australia
Almost 50,000 works of art are yours to experience at AGSA, beginning with the Life of Stars.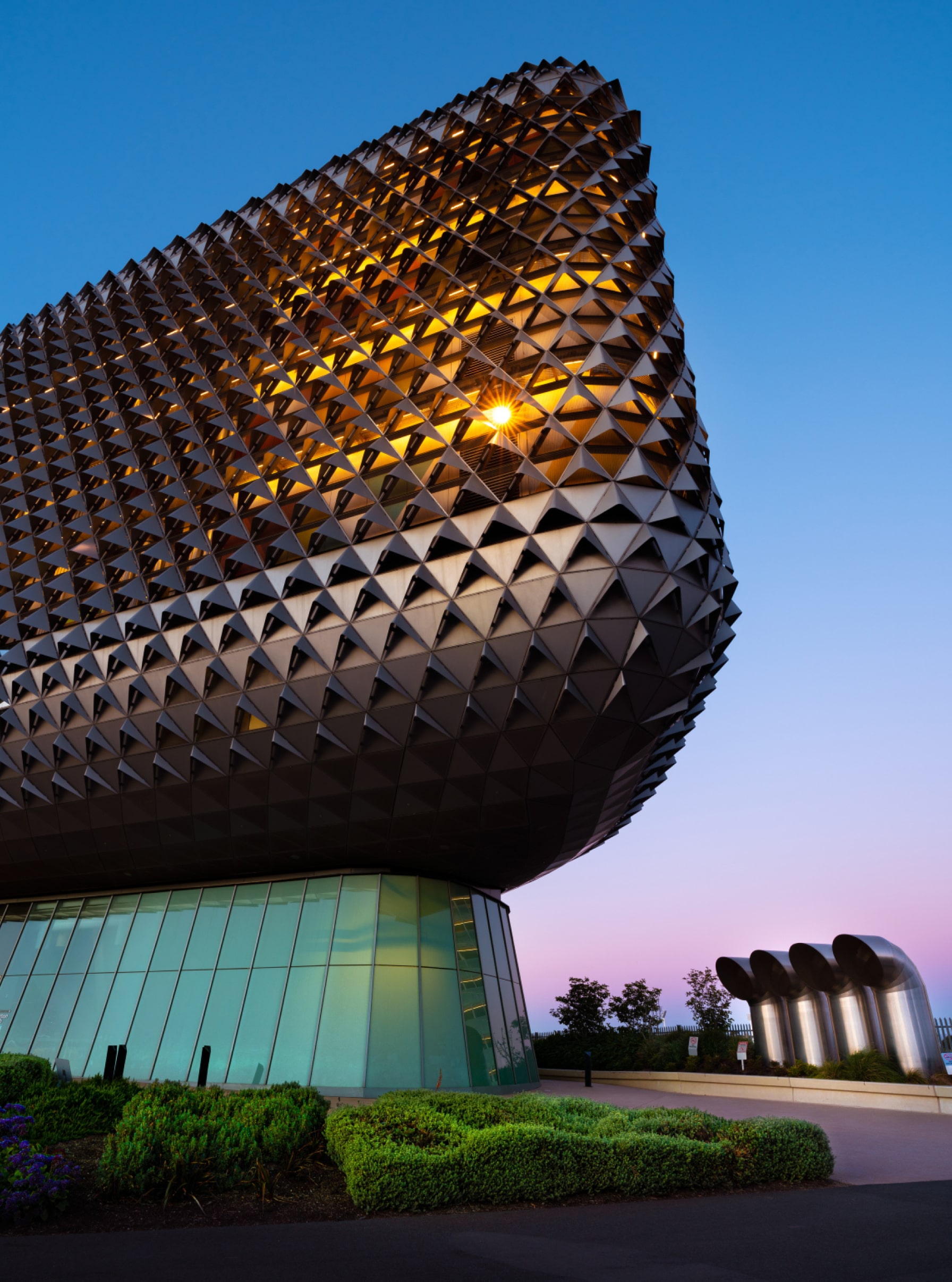 Adelaide BioCity
The locals affectionately refer to the SAHMRI building as the 'cheese grater'.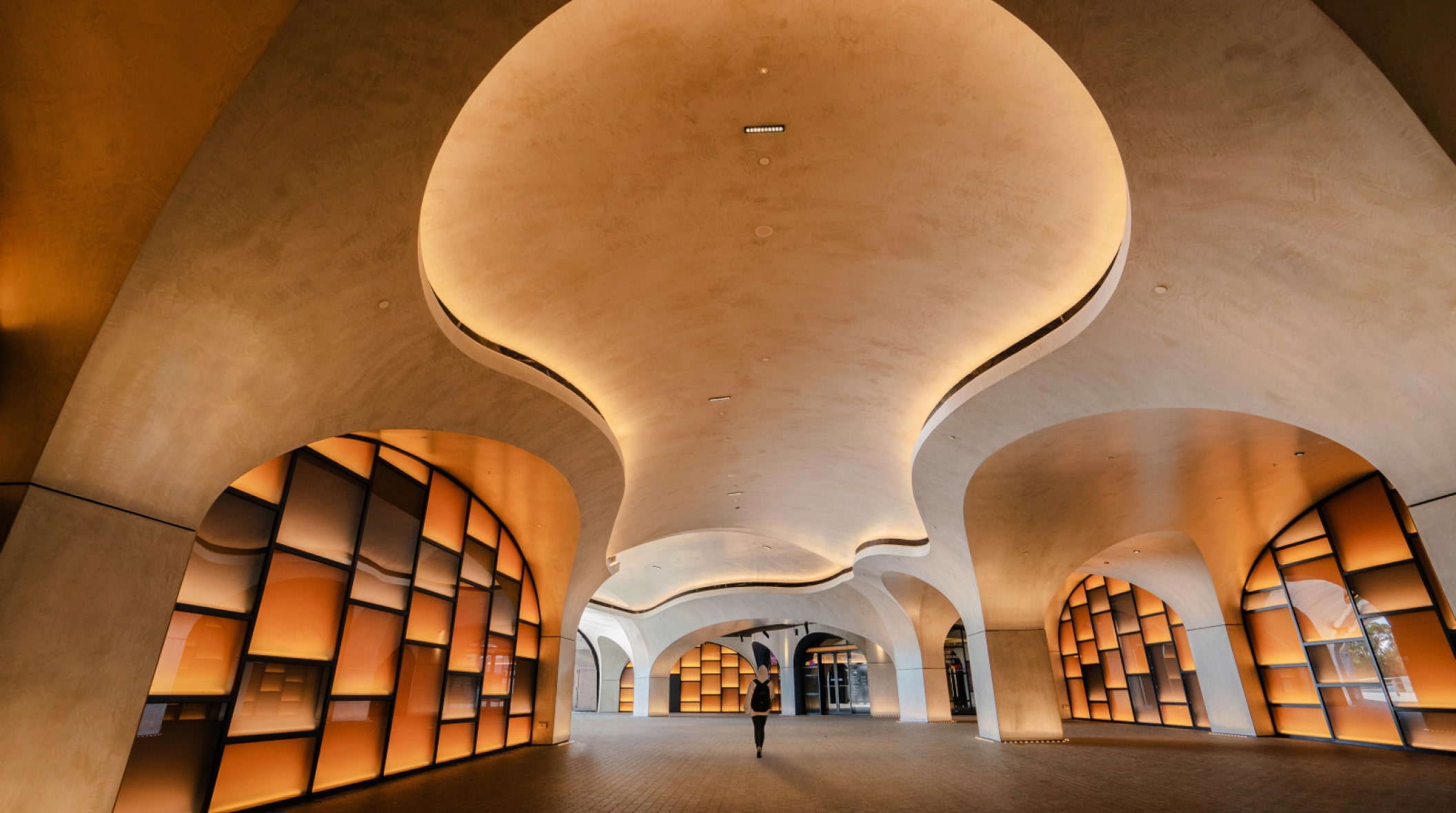 Adelaide Railway Station
Wander through the Adelaide Railway Station, the gateway to the Adelaide Festival Centre and surrounds.